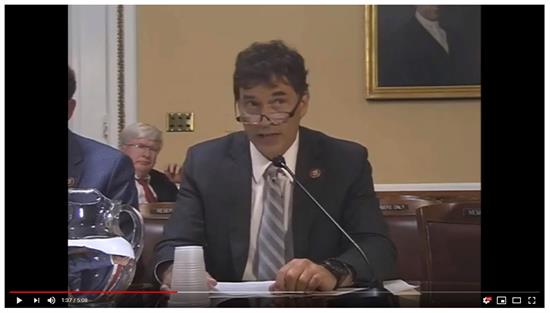 Congressman Balderson testifies on the expansion of rural broadband program ReConnect

Rural communities make up a significant portion of Ohio's 12th Congressional District, and I am working to make sure these communities are not forgotten. Of critical importance is the issue of access to high-speed broadband internet. Without reliable connectivity, rural residents face disadvantages that put them behind their urban and suburban counterparts.

E-Connectivity benefits rural residents by: enhancing healthcare options by providing telemedicine services and additional tools to fight the opioid epidemic, closing the homework gap by providing rural students the same ability to research and access educational materials as their urban and suburban peers, and expanding rural entrepreneurship by opening up the digital marketplace to small businesses so they can compete. In addition, rural farmers supply food for our country, rural labor keeps our manufacturing base strong, and rural energy exports keep America powered.

The U.S. Department of Agriculture operates the Rural eConnectivity Pilot Program, or ReConnect, which provides high-speed broadband internet and related infrastructure to rural areas around the United States. This program is fundamental to ensuring rural Americans, including those in Ohio, gain access to high-speed internet, but too many areas are still underserved.

All Ohioans need online access to critical services and opportunities. It is vital we ensure our rural communities have access to high-speed broadband internet so we can level the playing field and help Ohio prosper.