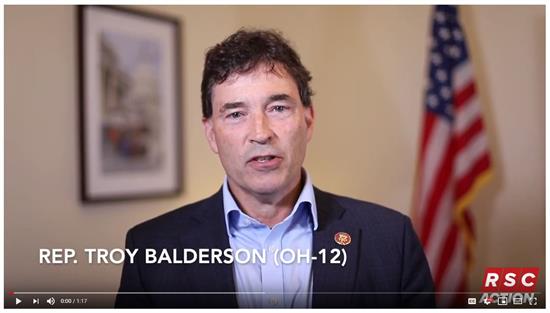 Congressman Balderson urges Congress to ratify the USMCA

The manufacturing and agriculture industries in Ohio's 12th Congressional District produced a combined roughly $108.4 billion in sales in 2017. We have our hardworking producers to thank for our nation's abundant supply of food and manufactured goods, and the best way to do so is by helping these sectors thrive. That's why it's vital we support our farmers and manufacturers right here in Ohio by reducing red tape and promoting policies that support these sectors.

My passion for agriculture stems from my childhood, when I worked on my family's farm – growing corn and soybeans and raising cattle – and participated in the Muskingum County 4-H Club. I'm proud to serve on the Agriculture Committee, as agriculture issues are not isolated to America's farms and ranches. These issues affect everyone and have a profound impact in Ohio's 12th Congressional District, where the agriculture sector creates thousands of jobs.

Our state and country depend on the success of robust manufacturing and agriculture sectors, and thousands of Ohioans rely on jobs in these fields. We need to equip our producers with the tools they need to navigate an inherently uncertain business market, while protecting American taxpayer dollars and fixing ineffective and flawed programs. As your congressional representative, I will continue to uphold our nation's commitment to our farmers, ranchers, and manufacturers.